We offer perspectives that are really quite spectacular.
Why work with us?
Benefits
OFFICEFIRST has an exclusive portfolio of impressive office properties of the Blackstone Group in the TOP 7 locations in Germany. But we have more to offer: a great team and stunning benefits.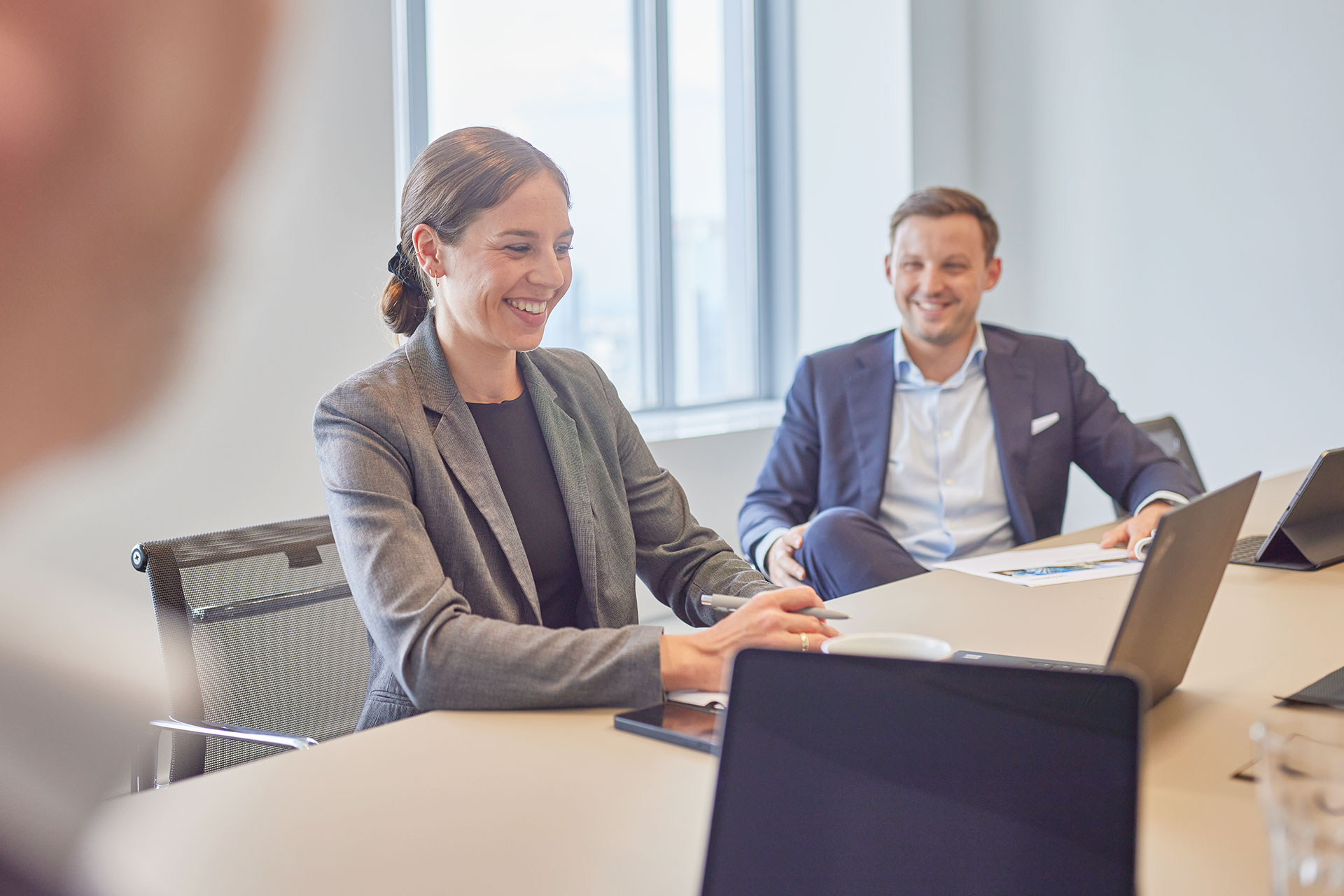 What you can expect from working at OFFICEFIRST as of your first day:
Comprehensive induction and continuous support from a friendly, professional team
Successive assumption of personal responsibility in challenging projects
Active participation and input of own ideas
Regular team activities, such as company events and table football breaks
Attractive salary packages
The possibility to work remotely
We are particularly interested in experienced specialists. We will be happy to integrate your comprehensive industry expertise, your local network and your professional experience from previous jobs into the competence mix of our team. In doing so, we offer you exciting challenges.
Even graduates who are nearing the end of their studies or have just completed them will find that all doors are open to them. As a career starter you will support our highly motivated team as a full member from day one.
With open communication, transparency in operational processes and flat hierarchies we will ensure that you settle into your new tasks very quickly, achieve a high learning curve and –above all– enjoy your work!
Open talk, flat hierarchies, great team events…
What our team members think…
Moving forward
Philipp von Merveldt
Senior Asset Manager
At OFFICEFIRST since 2011
Daniel Kühne
Head of Human Resources
At OFFICEFIRST since 2011
Current job openings
We look forward to your application
Ready to talk?
Let's get started.
Contact us
Human Resources